Teach me good judgment and knowledge, for I believe in your commandments. —Psalm 119:66
Claremont United Church of Christ has a longstanding commitment to providing learning opportunities for adults to grow in knowledge and faith together.  Our 9:00 am Sunday classes range from Bible studies and theology lessons to guest lectures and presentations from local charities and non-profits. We also offer Monday night book groups and periodic spiritual development classes. Check the calendar for adult education events coming up soon!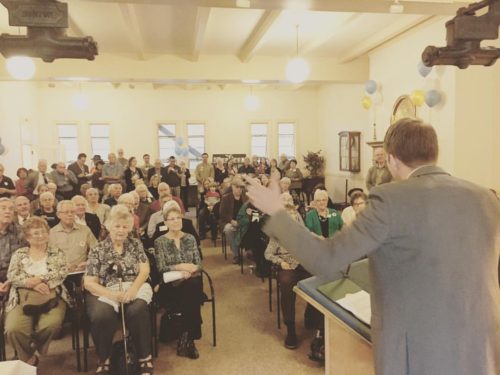 There are times when we all need to experience the healing compassion of Christ. Our Care Team provides comfort and support by calling, delivering flowers, and visiting those in our congregation who are ill, going through a difficult time, or unable to attend regular worship. If you or someone you know would like a visit from our Care Team, please call the church.
We believe in the power of prayer, both to evoke God's presence and to open our hearts and minds to the Holy Spirit. Our Prayer Team meets every Sunday after the 10:00 am worship service to pray for the needs of our community and world. We also carefully maintain a prayer list in our weekly worship bulletin so that everyone can join in the act of praying for one another. If you are in the midst of a challenging season, need someone to listen, or want to have someone pray for you and with you, please let us know.
Receive one-on-one, confidential care from a church member who is trained in listening, caring, praying, and supporting. Stephen Ministers are ready to walk alongside you through any of life's challenges: grief, job loss, loneliness, illness, family difficulties, and much more. Reach out and connect anytime!  For your comfort, we have a confidential email address used for contacting the Stephen Ministers.  Please email stephenministry@claremontucc.org to get connected with our Stephen Ministry program.