At CUCC, we eat, sleep, and breathe mission and social justice! Every year we initiate and participate in a wide variety of socially active projects both within our church and in partnership with the wider community. Below are just a few of the varied organizations we support with our mission budget, through our annual Alternative Christmas fair, or through hands-on service and donation collection.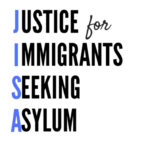 The Adelanto Accompaniment Team is run by groups of CUCC volunteers who travel to the nearby Adelanto detention center to befriend immigrants seeking asylum. We accompany these individuals through the legal process of obtaining asylum. Through a community partnership known as Justice For Immigrants Seeking asylum (JISA), we also raise funds to assist with their legal fees and bond fees.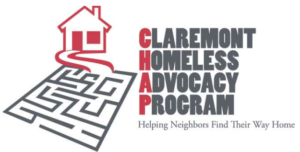 CHAP is an all-volunteer group seeking to end homelessness in Claremont by advocating for and supporting homeless adults in the community. Its primary goal is to secure sustainable housing for these individuals. Advocates meet with their participants once a week and are available 24/7 for emergencies. They also provide individualized practical support to address the specific issues that prevent participants from having homes of their own.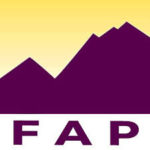 Foothill Aids Project is a non-profit AIDS/HIV charity which is housed in the basement floor of CUCC's Guildhall.  Since 1987, FAP has provided support to persons with HIV/AIDS living in the Pomona, San Gabriel Valley, and western San Bernardino County areas.  Services include case management, housing assistance, mental health care, food aid, transportation aid, family support, prevention education, and outreach.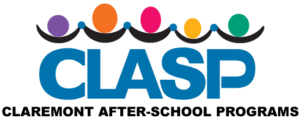 The Claremont After-School Program provides tutoring and mentoring for elementary-age children in Claremont at 5 different locations. With more than 200 volunteer tutors currently serving over 150 students, volunteer tutors have an amazing opportunity to impact these children's lives.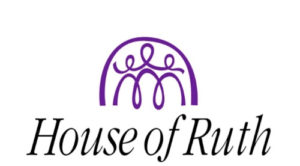 House of Ruth has been providing life-saving domestic violence services for residents of eastern Los Angeles and western San Bernardino counties since 1977. House of Ruth programming is open to all battered women, men, and their children, and all programs are free of charge. Their services include counseling, prevention education, children's programs, an emergency shelter, and a transitional living program.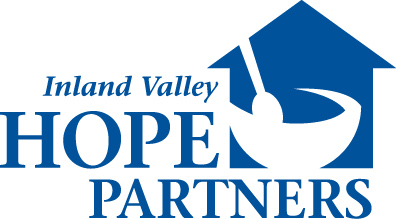 Inland Valley Hope Partners brings together faith communities, businesses, and community groups to ensure the empowerment of people in need by providing food, shelter and supportive services. Their core programs include a food security program (including the Beta Center in Pomona), housing programs, and healthy living programs. Every October, IVHP organizes the Annual Walk for the Hungry. 

Crossroads, Inc. provides housing, education, support, counseling, and employment training in a homelike environment for formerly incarcerated women. Their goal is to empower women with new skills to help them step out of the revolving door of prison and achieve economic self-sufficiency. Crossroads, Inc. is a licensed residential drug and alcohol treatment facility.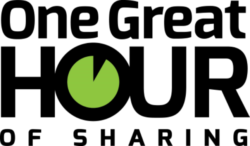 One Great Hour of Sharing is an effort to empower survivors, provide water, food, and relief from disasters. Projects are underway in more than 100 countries. While specific allocations differ in each denomination, all churches use their OGHoS funds to make possible disaster relief, refugee assistance, development aid, and more. Leaders of impacted communities identify the needs of their people. Priorities for short, medium and long-term solutions are then made for the purpose of improving the quality of life for individuals and the communities.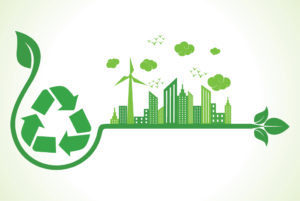 CUCC SUSTAINABILITY COMMITTEE
The CUCC Sustainability Committee is a sub-committee of the Board of Mission and Social Action that works to raise awareness and transform ourselves into a "greener," more environmentally-concerned
church and community. As part of their efforts, we have established our church as a "Fair Trade
Congregation," meaning that all coffee served at church events has been purchased from Fair Trade
Certified Companies like Equal Exchange. The Committee also hosts Fair Trade Coffee and Chocolate Sales throughout the year. Additionally, we work hard to be as sustainable as possible in our day-to-day life at CUCC. We do our best to always use compostable or recyclable plates/cups/utensils at major church events and had solar panels installed on our main Sanctuary years ago to work toward cleaner
energy consumption. The Sustainability Committee hosts several events throughout the year. Check out
the calendar to see what's coming up next!
WAYS TO GET INVOLVED:
Make an annual pledge to our church budget to support ALL of these organizations.
Get involved! Sign up to become a CHAP advocate, a CLASP tutor, or join our Adelanto Accompaniment Team!
Participate in our annual Alternative Christmas Fair to make donations to specific organizations.
Join in on various service projects throughout the year, such as the Inland Valley Hope Partners Walk for the Hungry, our food pantry collections, our Amnesty International letter writing campaigns, and March Mission Madness.
Attend the Adult Education Forums to learn more about these organizations
Help the Sustainability Committee with various projects to protect our planet and make our church green.
Have more questions? Stop by the Faith in Action Table after 10 am Sunday worship to chat with a member of the Board of Mission and Social Action.
Teach me good judgment and knowledge, for I believe in your commandments. —Psalm 119:66
Claremont United Church of Christ has a longstanding commitment to providing learning opportunities for adults to grow in knowledge and faith together.  Our 9:00 am Sunday classes range from Bible studies and theology lessons to guest lectures and presentations from local charities and non-profits. We also offer Monday night book groups and periodic spiritual development classes. Check the calendar for adult education events coming up soon!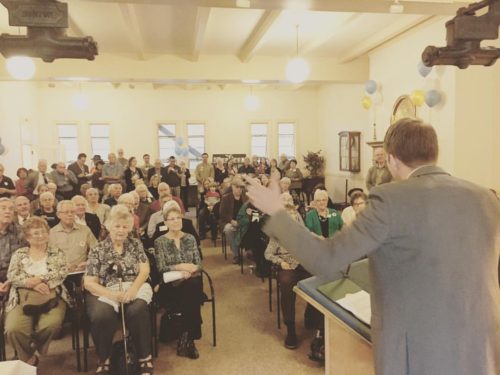 There are times when we all need to experience the healing compassion of Christ. Our Care Team provides comfort and support by calling, delivering flowers, and visiting those in our congregation who are ill, going through a difficult time, or unable to attend regular worship. If you or someone you know would like a visit from our Care Team, please call the church.
We believe in the power of prayer, both to evoke God's presence and to open our hearts and minds to the Holy Spirit. Our Prayer Team meets every Sunday after the 10:00 am worship service to pray for the needs of our community and world. We also carefully maintain a prayer list in our weekly worship bulletin so that everyone can join in the act of praying for one another. If you are in the midst of a challenging season, need someone to listen, or want to have someone pray for you and with you, please let us know.
Receive one-on-one, confidential care from a church member who is trained in listening, caring, praying, and supporting. Stephen Ministers are ready to walk alongside you through any of life's challenges: grief, job loss, loneliness, illness, family difficulties, and much more. Reach out and connect anytime!  For your comfort, we have a confidential email address used for contacting the Stephen Ministers.  Please email stephenministry@claremontucc.org to get connected with our Stephen Ministry program.